"It's the questions we can't answer that teach us the most. They teach us how to think. If you give a man an answer, all he gains is a little fact. But give him a question and he'll look for his own answers."
―
Patrick Rothfuss
,
The Wise Man's Fear



"And so, does the destination matter? Or is it the path we take? I declare that no accomplishment has substance nearly as great as the road used to achieve it. We are not creatures of destinations. It is the journey that shapes us. Our callused feet, our backs strong from carrying the weight of our travels, our eyes open with the fresh delight of experiences lived."




―

Brandon Sanderson

,

The Way of Kings


"A reader lives a thousand lives before he dies, the man who never reads lives only one."

―
George R. R. Martin, A Dance with Dragons
Powered by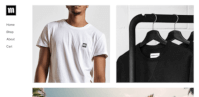 Create your own unique website with customizable templates.